Taiwan Power Company's first green energy themed exhibition lab "D/S ONE" (Electric Fantasy Lab ONE), is from the original name of "Distribution Substation, D/S", and later combines with the concept of "Design", "Sustainability", and "ONE" for its address number. D/S ONE provides information and knowledge of renewable energy through interactive media and virtual reality (VR). It is an important space for environmental education in Greater Taipei Area.
iF+' interactive media design and implementation as listed below: The lighting design of "City Light Well" on the first-floor street walks: The design focuses on the structure, solar energy, tidal power, and wind energy to create different interactive effects detected by motions and connected by a big database. For instance, the orange-yellow light demonstrates the feature of solar energy; heat power pulls the pedestrians' places closer; the blue dynamic wave light demonstrates tidal power; the white light effect demonstrates the wind energy pictured by roll clouds. They become the most unusual and interesting art installations.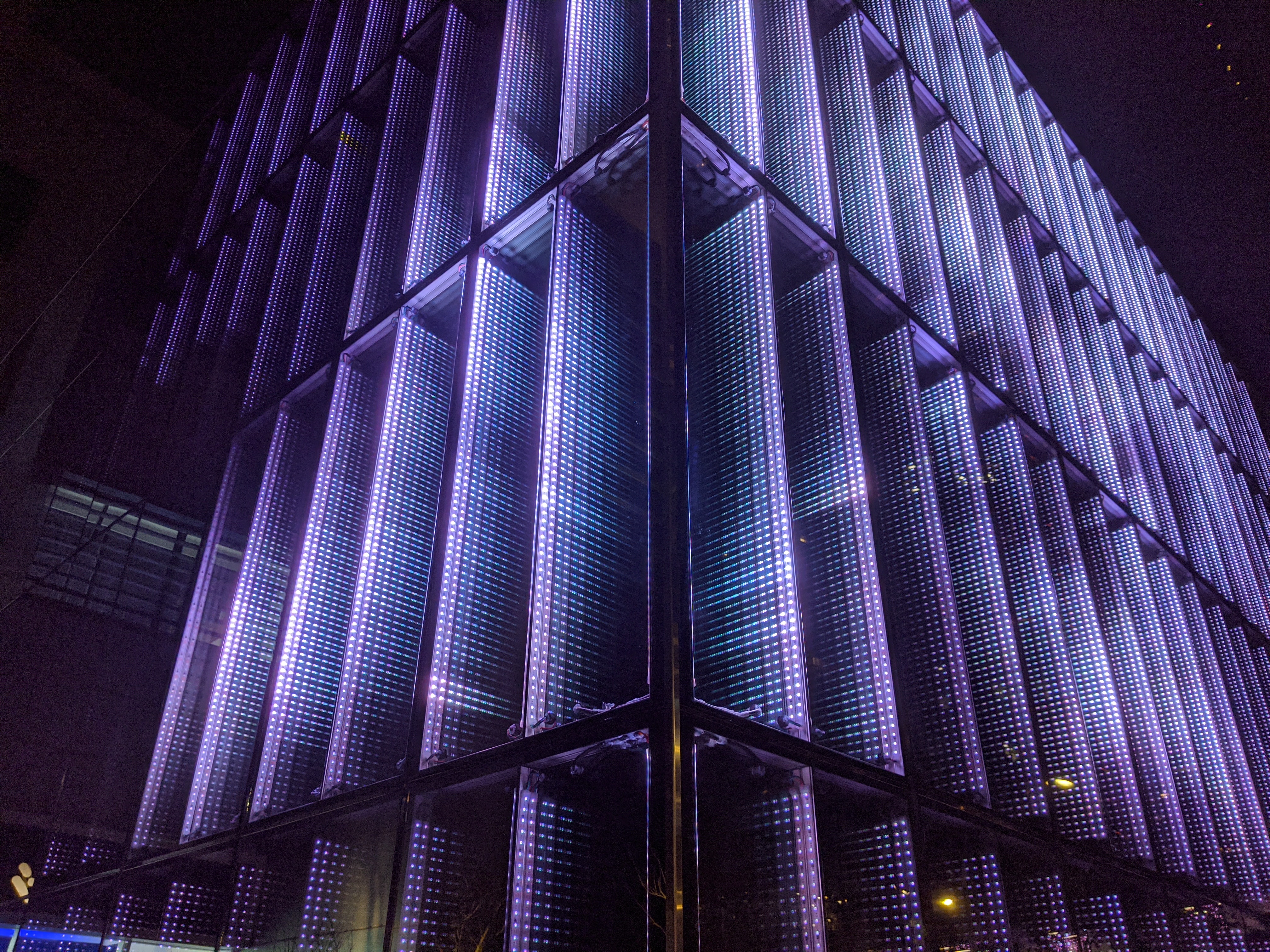 The ENERGYM located on the 2nd floor is 693 square meters. It combines renewable energy with popular scientific knowledge to build a brand new fashion style. In addition, the immersive sound design replaces the text manual; the challenging movements based on electricity generation encourage people to participate; user interface design uses simplistic color maps and images to minimize the reading time and improve the attention on the experience as if the user is accompanied by a fitness coach. Furthermore, the entire experience throughout the gym and the connected sections uses the EasyCard RFID system, which downloads the data of power generated and collects the statistics to rank users. It allows users to share each other's fitness/electricity generation results.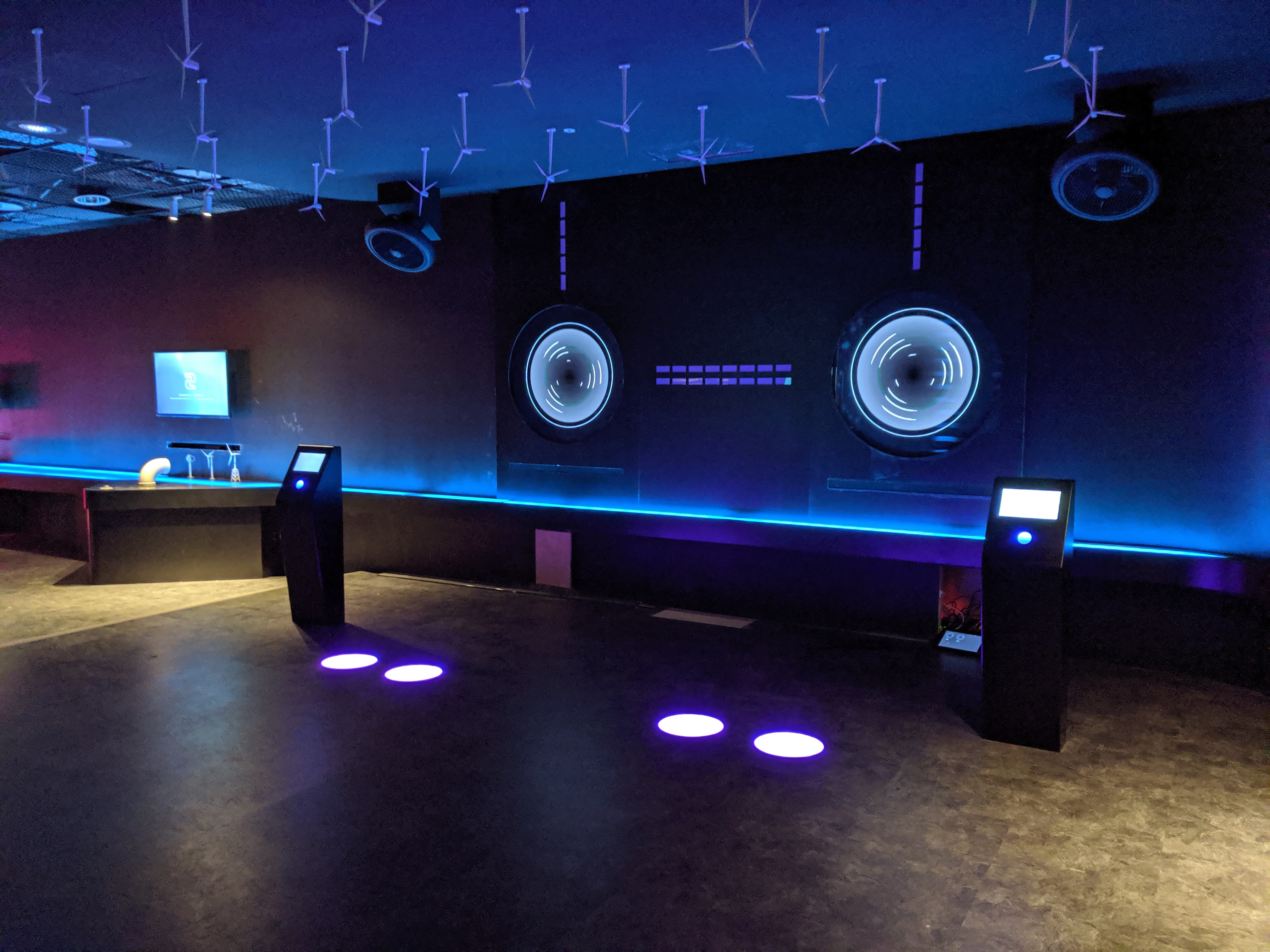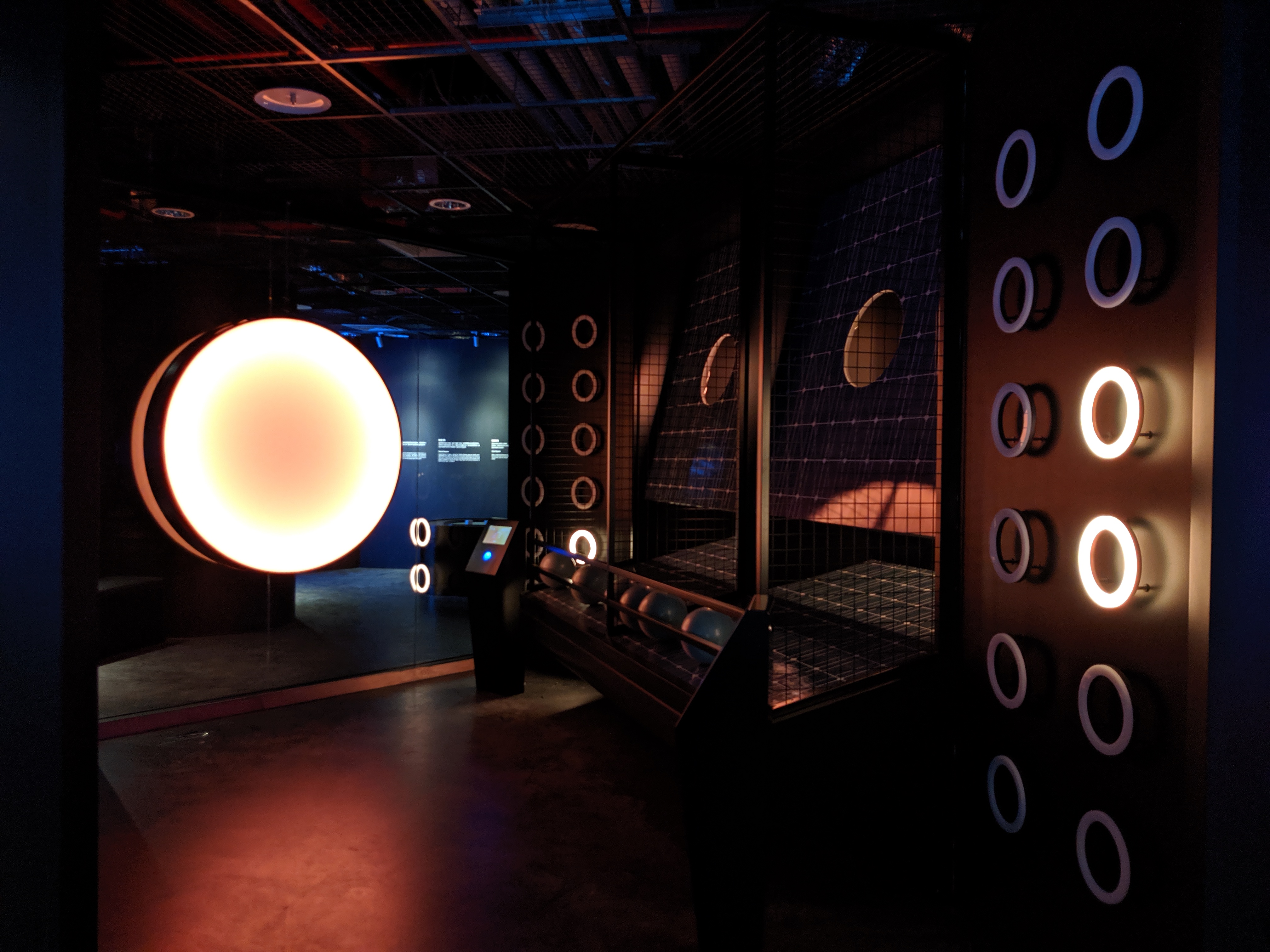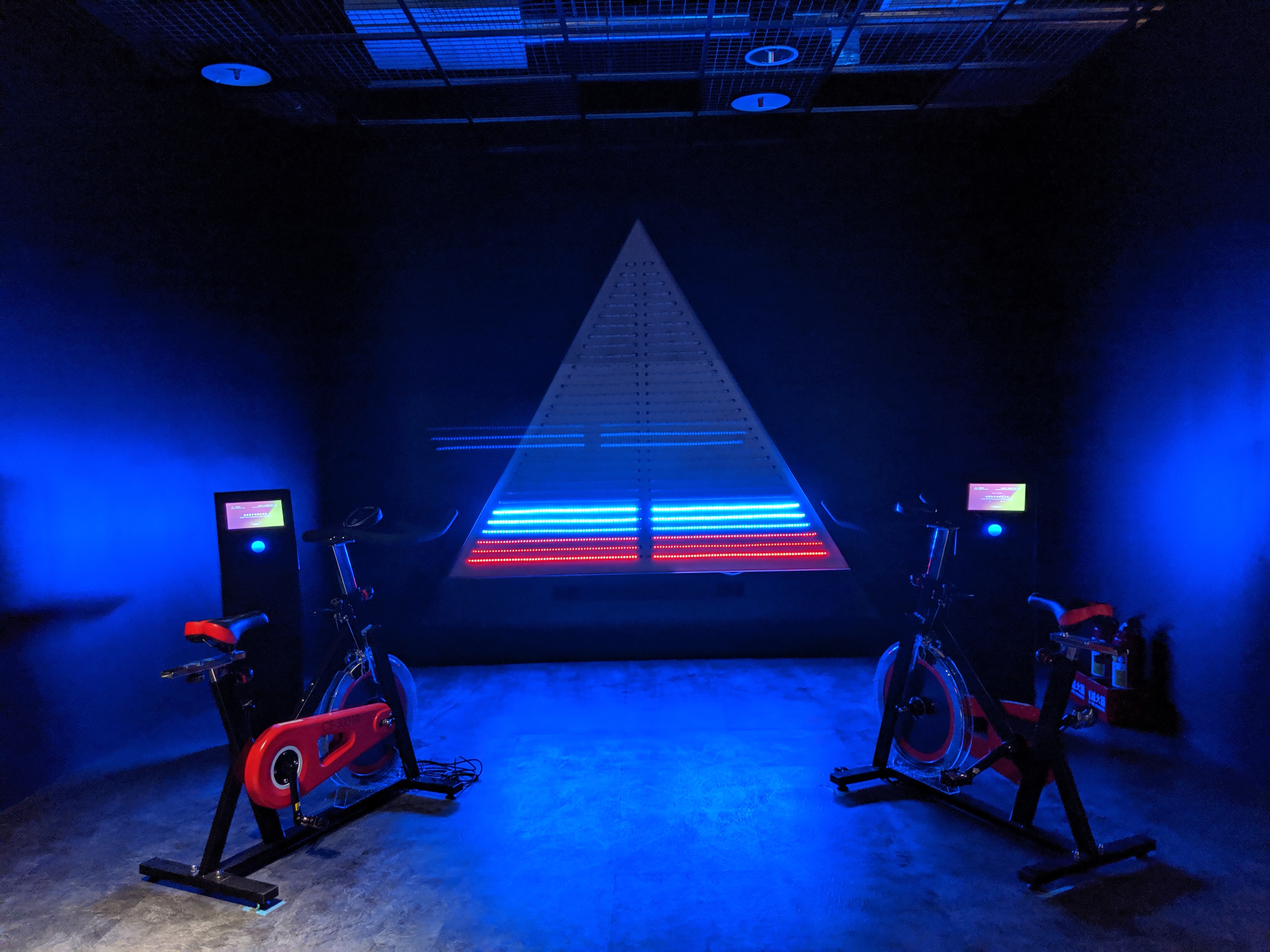 The design and implementation of this exhibition include "Hydropower Jump" that incorporates the pedal as interactive detection to initiate the lights on the waterspouts, the walls, and the turbo model. Here, participants may join the jumping contest determined by the highest power of which one earns. "Wind Energy Dance" requires the participants to step back and forth on a two-sided round plate to move the fan in the front screen. After successfully winning the challenge, the fan on the ceiling will also blow. "Photovoltaics Movement" utilizes a basketball arcade to simulate solar energy generation. Participants shoot their balls to the photosensitive area. After several successful shots, the solar light will be up. "Wave Battle Rope" uses gyroscope detection. Participants hold the battle rope to perform the waves to accumulate enough power that lights up the LED strips on both sides. At "Geothermal Energy Spinning Bike", the participants pedal a spinning bike to accumulate the energy being circulated. The magnetic sensor on the wheels powers the LED convection to light up through heat.