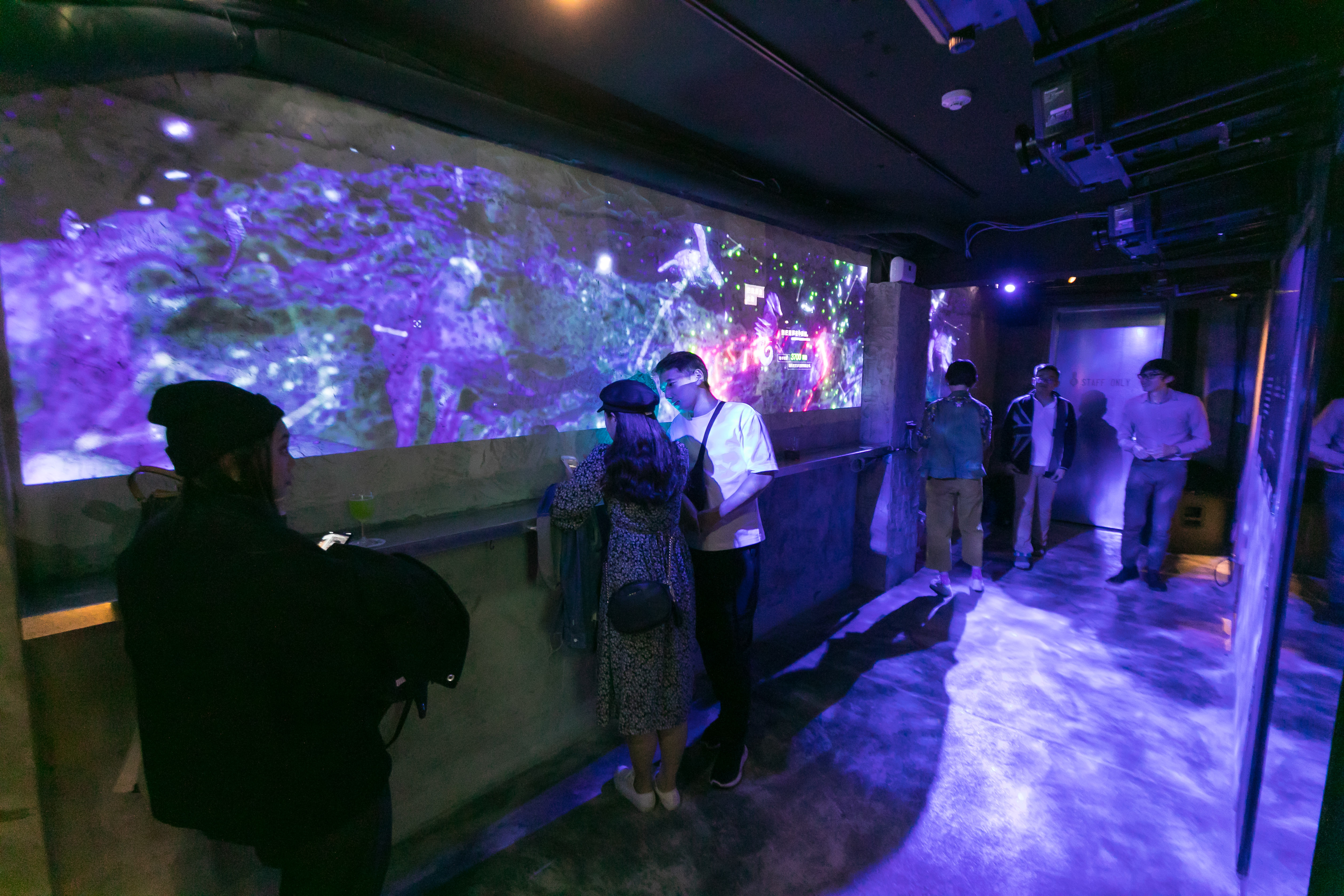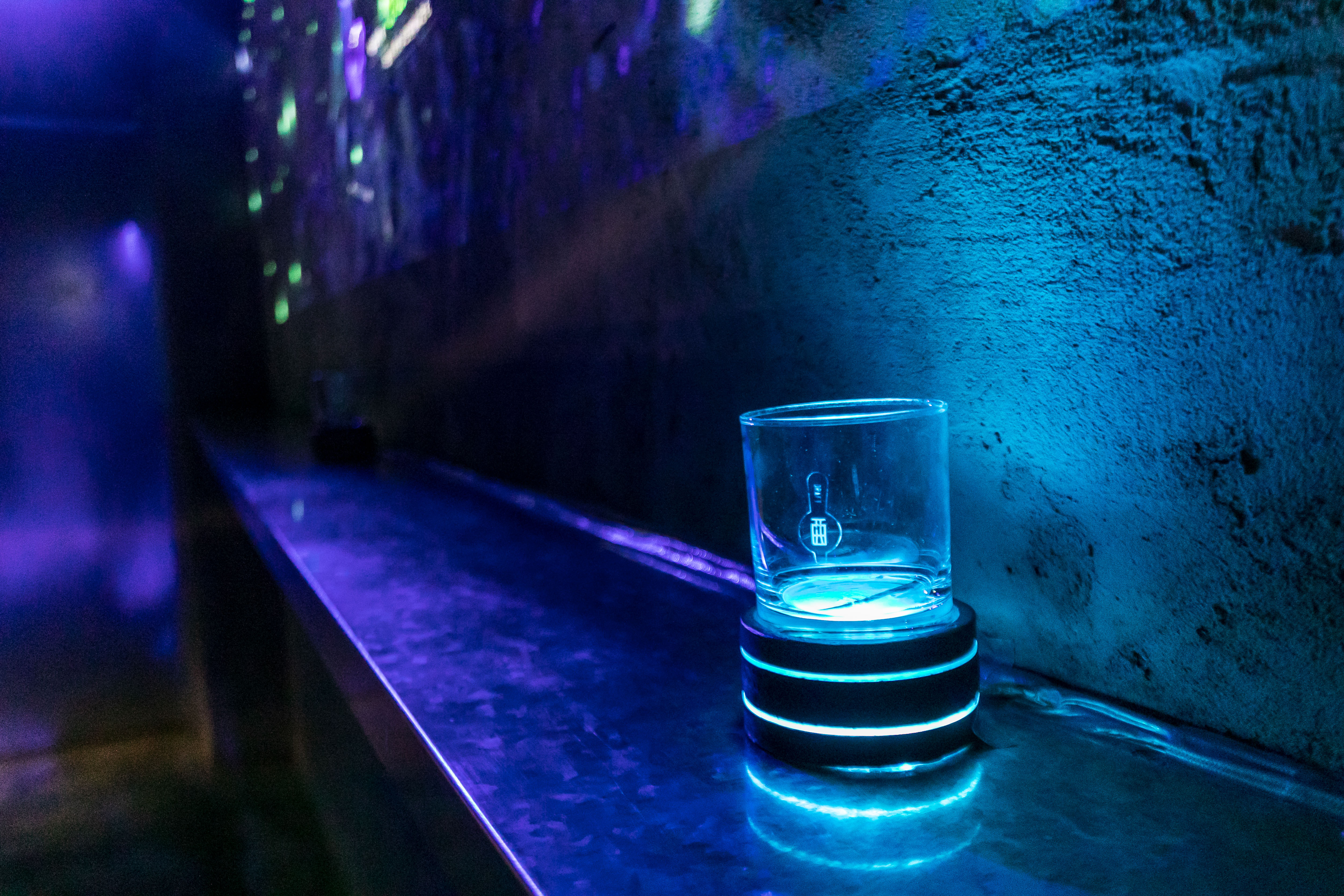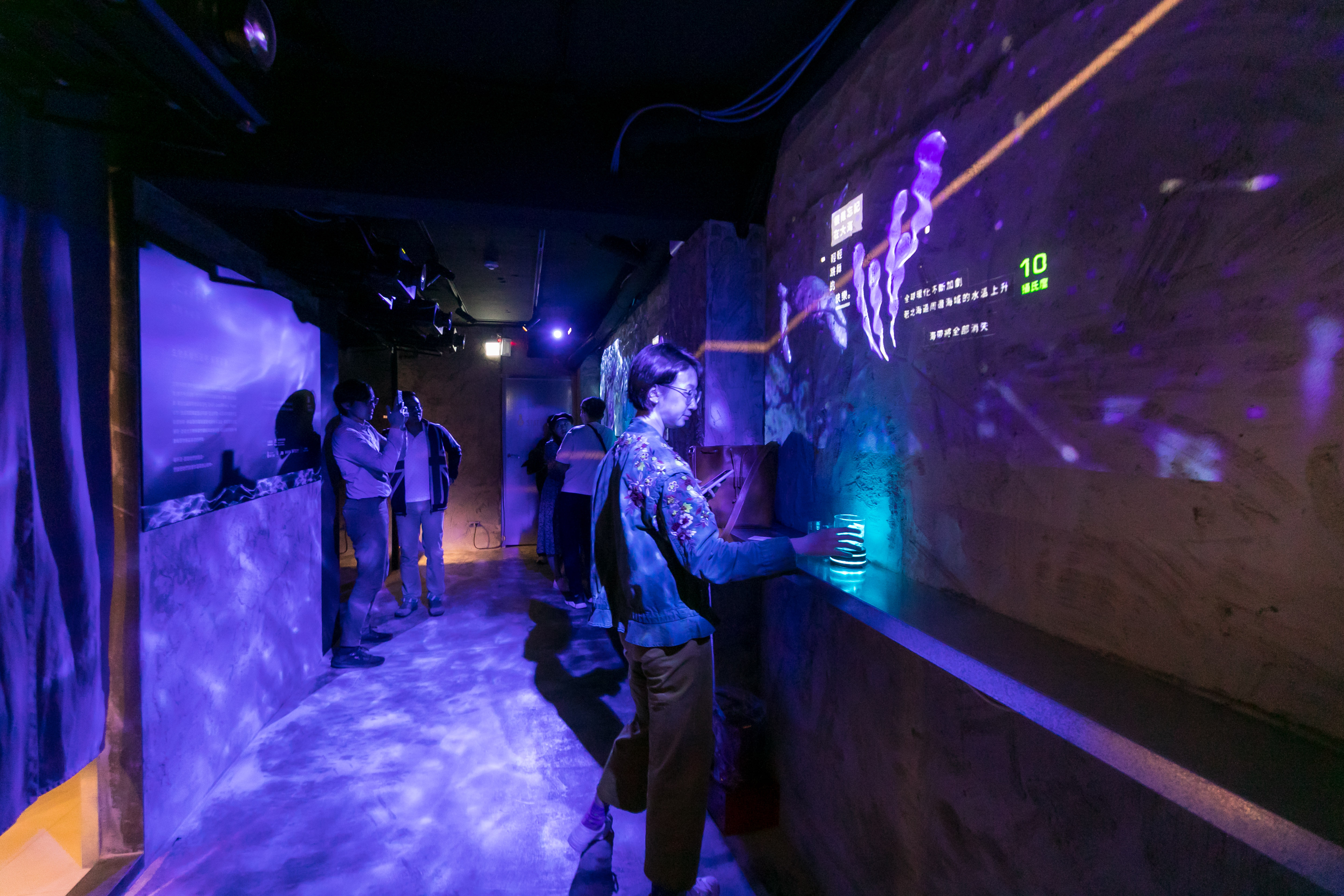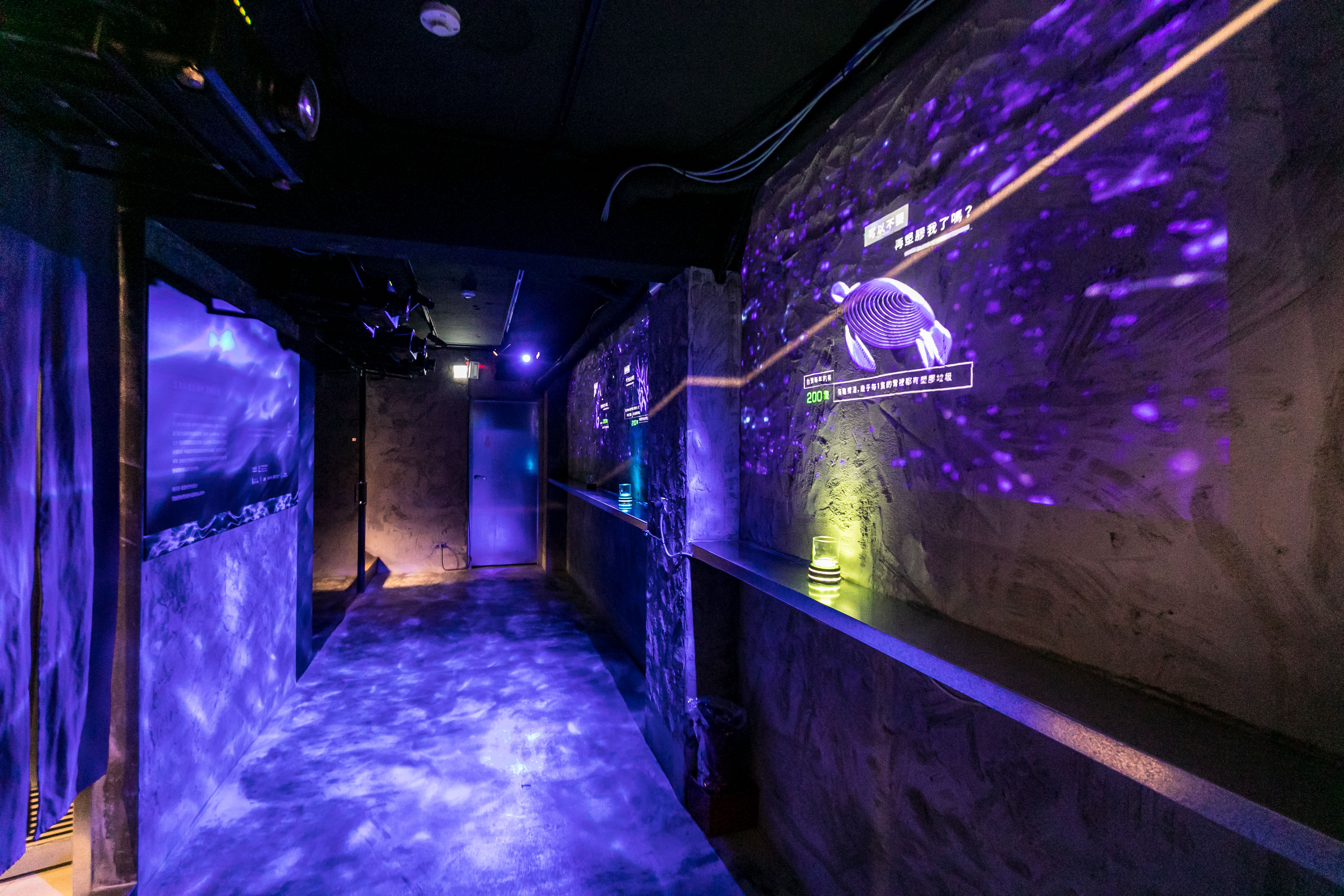 Left Brain and Taiwan Environmental Information Association (TEIA) invited iF+ to participate in curating an ocean themed exhibition. iF+ created "#biodiversitybar" and showcased at Draft Land— one of Asia's Top 50 Best Bars. By ordering special cocktails, customers were also making small donations to benefit biodiversity.
Visitors walked along the grey walls on the first floor and then descended into the basement, where iF+ transformed the space into a sea world through videos and sensors. By putting the special cocktail on top, visitors would activate the projection and sound simultaneously. This design gave the audience an experience to listen to the sea animals' heartbeats and watch the endangered species' final revelations.
The exhibition gave visitors coming to Draft Land an unprecedented charity experience in a familiar domain, which also helped to foster additional conversations.
Date: Friday, 11/13- Sunday, 11/22 Venue: Draft Land & B1
Photo Credit: Left Brain