The Love's Outlet is the very first drama series set in portrait mode on LINE TV. It integrated the multi-services of LINE as the main feature, and will serve as the marketing package service for dramas on the platform in the future. LINE TW invited iF+ to build Beacon API programming, Chatbot multi-level interactions, and Instagram AR filters— all were incorporated into LINE Bot's existing service. The audience could enjoy a much more interactive experience besides watching the show. The Love's Outlet reached over 2 million views within 2 weeks since aired. And it had been No. 1 on the played chart on LINE TV during the run, receiving over 4.5 million views through LINE posts and LINE TV combined!
Chatbot Multi-Level Interactions | Story Prediction
To enhance viewers' interactive experience, iF+ used Chatbot to send push notifications, attracting viewers to answer story predictions intuitively, thereby increasing retention after the shows broadcasted on 7/1 and 7/14. What's more, live polling was shown through the LIFF page, and voters would receive corresponding love quotes and stills, which they could share with friends and keep the discussions ongoing.
Beacon Push Notifications | Making Binge-Watching as Daily-Life
The show consists of 1 season with 50 episodes, and each episode is brisk and only 3 minutes long! It is perfect for binge watching while commuting or on-the-go! During the run from 5/10 to 7/19, LINE Beacon push notification code was embedded and 12 rotating pictures were available at various portals—Memopresso and Charge Spot. Viewers were able to watch the show in no time and participate in more peripheral activities simultaneously.
Instagram AR Filters, A Cross-Platform Social Media Marketing | Collecting Your Favorite Characters
In the meanwhile, iF+ created Instagram AR filters for the show. Fans could save the cute version of the characters and share on Instagram Stories to reach out to more audiences. Furthermore, people who received LINE Beacon push notifications could also click on the link to enjoy the experience at any minute.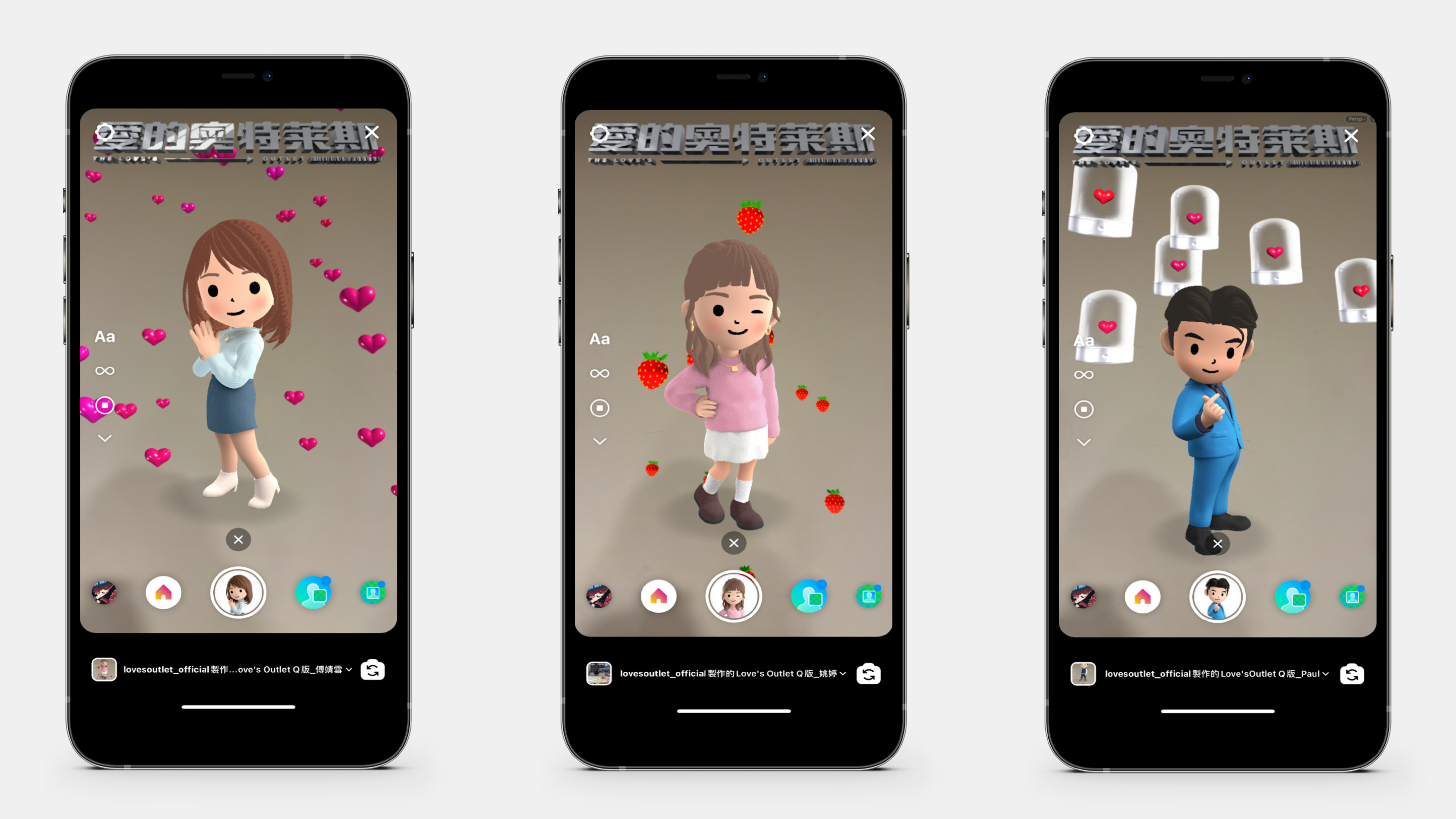 LINE's Official Partner
iF+ has extensive product development experience on the LINE platform, from visitor circulation and crowd flow predictions, marketing push notifications, exhibition tours, experience records to story connections. Therefore, iF+ have become LINE's official operation partner, and there will be many more interactive experiences on LINE to come. https://tw.linebiz.com/partner/planning-partner/