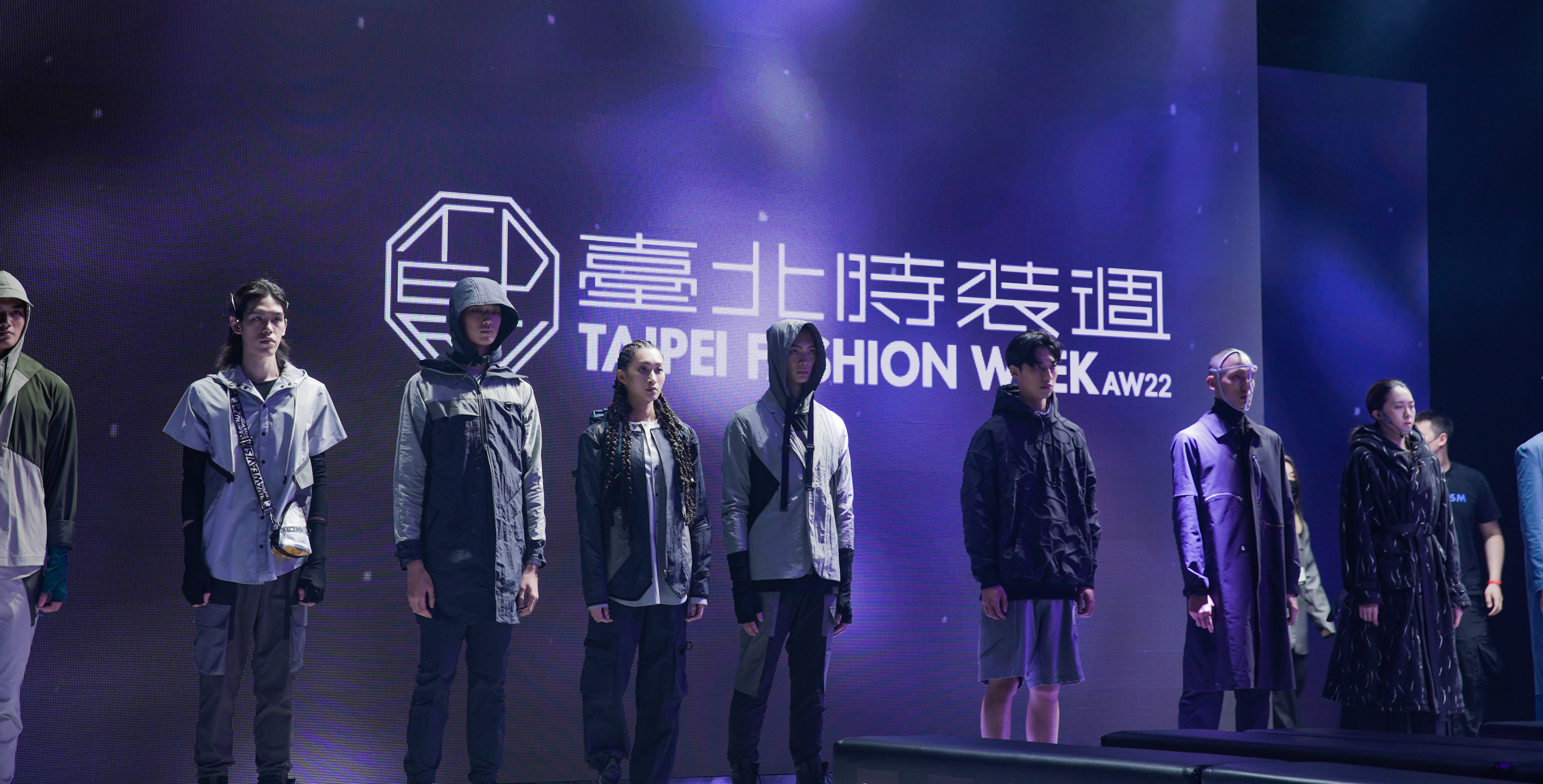 Taipei Fashion Week 2022
Showcasing the harmonious resonance between human beings and nature
iF+ serves as the curator for the opening show of Taipei Fall-Winter Fashion Week 2022: You Are Where You Born. The sustainable performance textiles from 6 brands including C Jean, Dycteam, oqLiq, Tsung Yu Chan, Uuin, and Weavism, transform digital particles, plants, light, water, and other natural elements into active images. The specially designed ceiling projection creates a unique dimensional sense of organic life, creating a distinct layer of resonance between the audience's and camera's angle. It enables the silhouette structures of the clothing to stand out and more natural elements to flow in the dark closed space.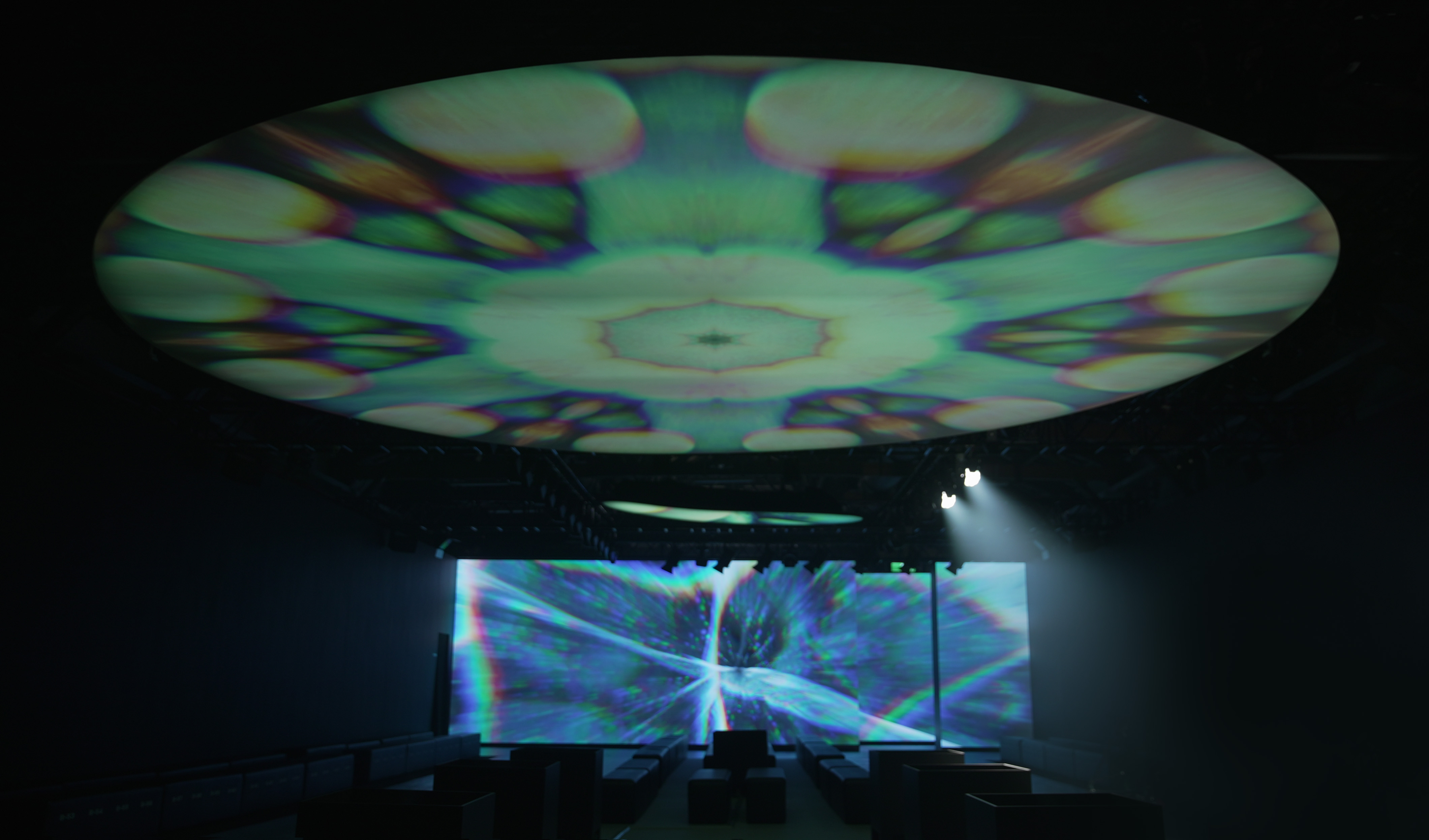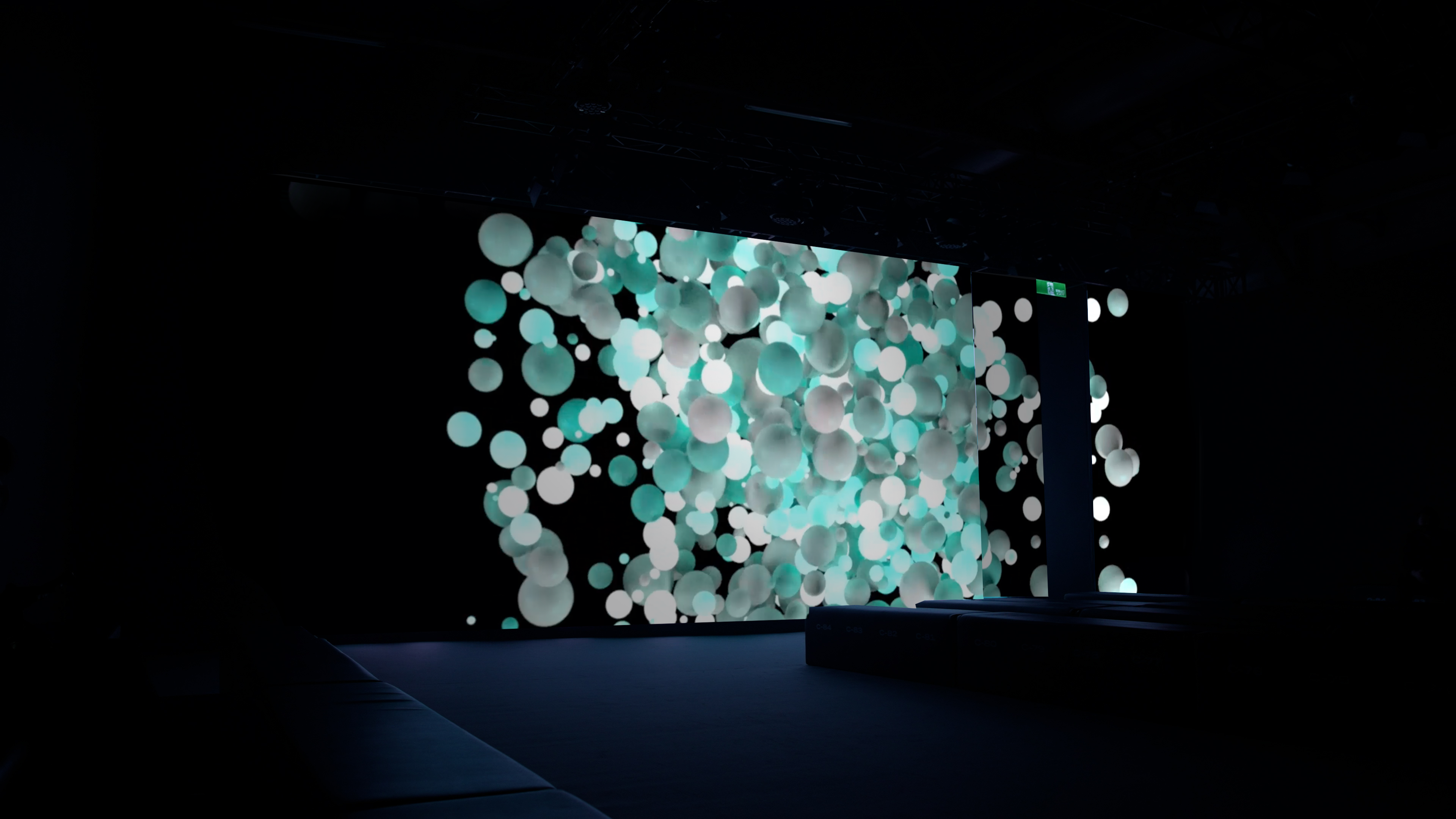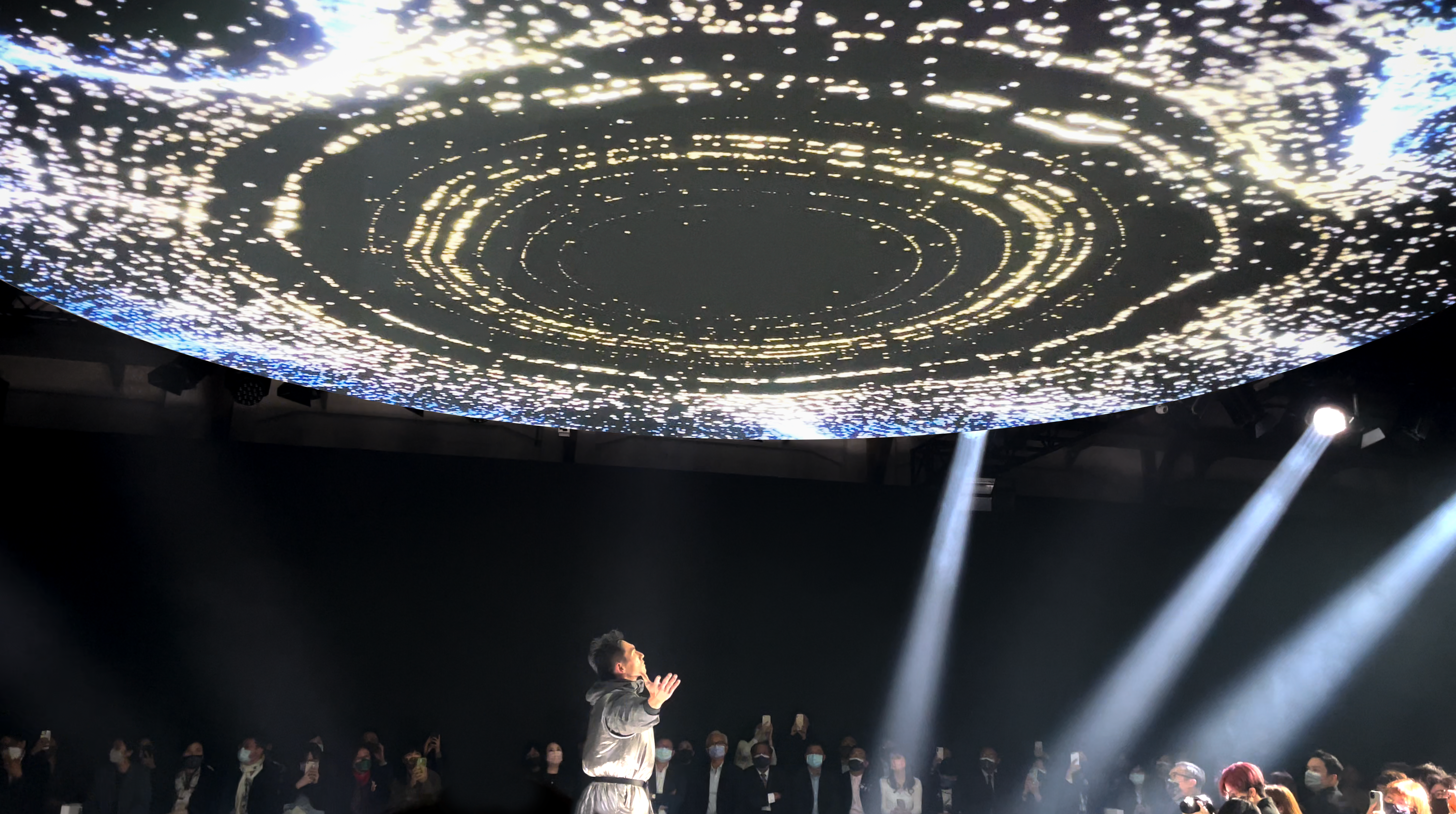 Interactive sensory
Models' movements are captured using real-time technology at some sections. Light particle disturbances and growing vines are shown on the video, intuitively bringing out a sense of beauty and vitality showing the harmonious resonance between human beings and nature.
Sound design
Sounds from the natural world are used in the overall sound design, such as thunderstorms, ocean waves, birds and insects chirping, etc., along with rhythmic electronic music - echoing the concept of environmental symbiosis and sustainability.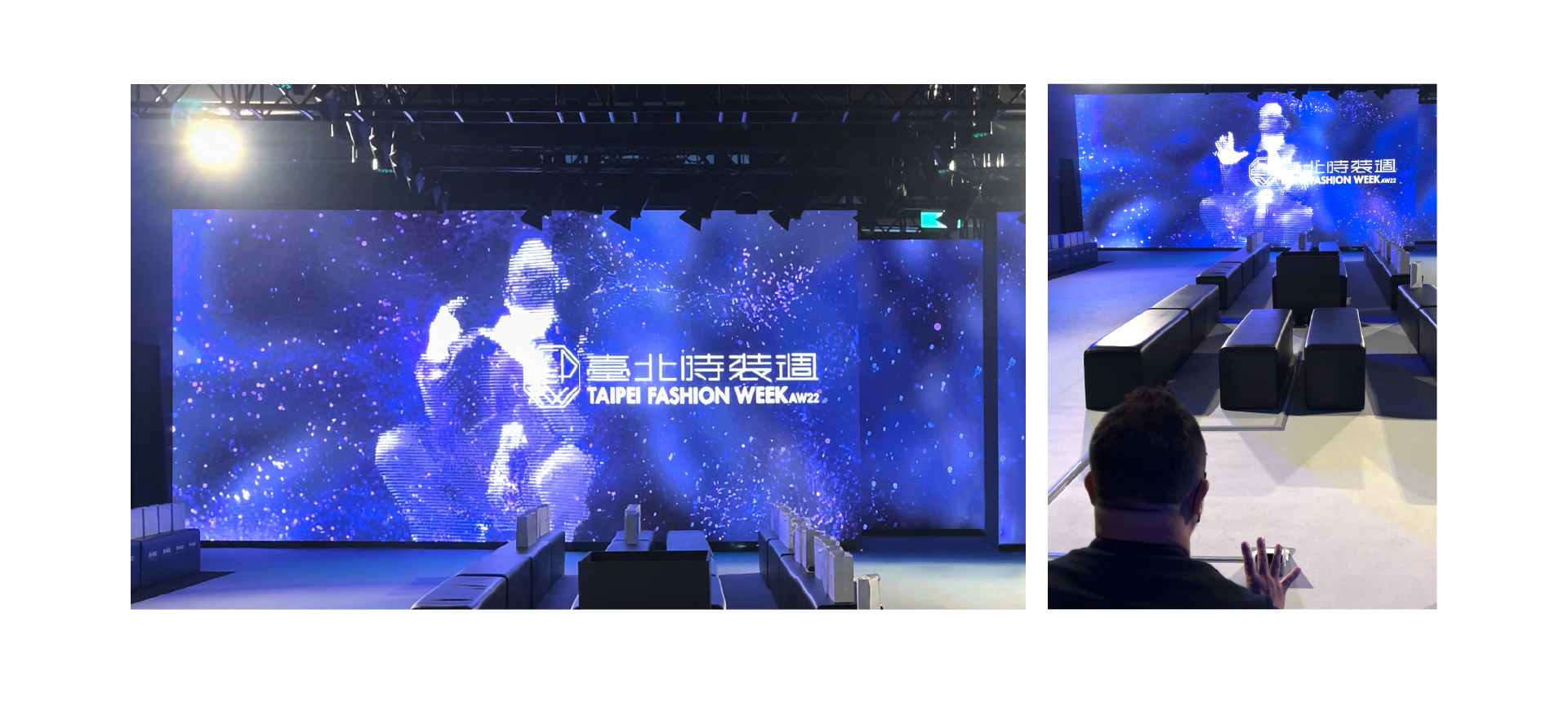 Sustainable Performance Fashion Show Opening
Date | Thursday, 2022/ 3/ 24
Time | 19:00
Venue | Warehouse 4 at Songshan Cultural and Creative Park
Organizer | Ministry of Culture, Ministry of Economic Affairs, Ministry of Education
Co- organizer | Taipei City Government, Department of Cultural Affairs of Taipei City Government
Implementer | Interculture Total Media Service Co., Ltd., Taiwan Textile Federation
Opening show curation | iF+

IF PLUS © All Rights Reserved